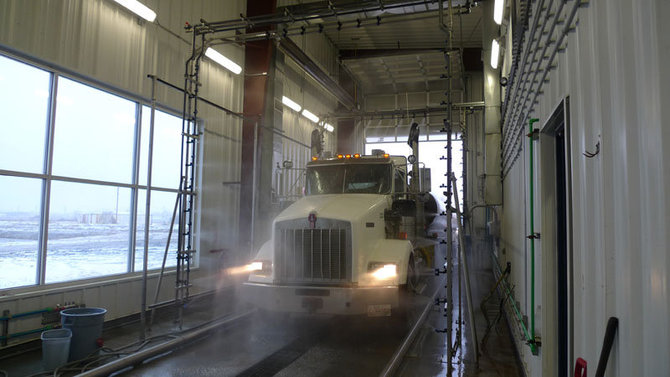 Remote Security Gate or Car Wash Access
The Ward stand-alone Control Terminal interfaces with various operations such as remote electric entry gates, car washes, and vacuums. Authorization access methods are fully automated. The CT sets the standard for operational control terminals with dependable performance in extreme environments and weather systems. With additional hardware, the Control Terminal is available for use for retail card authorization and receipt printers.
100% secure
Controls multiple dispensers and EV chargers
Real-time pump status, transactions, alerts, and system log screens
Remote access control
Configurable fuel scripts and access card formats
Operating System
Windows 10 IoT Enterprise; Intel® E827 Atom™ Processor
Communication Options
REST-based API; HTTPS/SSL; Cat5/6 – TCP/IP; Wi-Fi; hard wire; cellular 3G / 4G
Optional data plans available direct from Ward
Processor
Intel® Atom™ E3827 dual core; 1.75 GHz core speed
Memory
4 Gb RAM
Storage
64 Gb industrial grade mSata SSD (upgradeable)
Optional TPM 2.0 security for enhanced storage encryption
Power
120 / 240 VAC; less than 2 Amps total current SBC battery back up and line conditioning
Display
7-inch back-lit graphics display screen;
Automatic night light
QWERTY Keypad
Full alphanumeric
Optional: Audible feedback upon key press
Temperature Range
-40°C to 60°C industrial rated components
Authorization Options
HID card
HID FOB
Magnetic stripe card
Data keys
Keypad entry
Other Uses
Fuel access
Transit bays
Retail card authorization*
Receipt printer*
*Requires additional hardware.